Painting a brighter future for Italian property
Take a stroll around Liguria's countryside and you'll see lots of empty hilltop villages. Deserted communities, whose residents fled long ago to the cities during the country's economic boom. Now, these ghost towns sit unoccupied, unwanted by homeowners and buyers alike.
Except for one.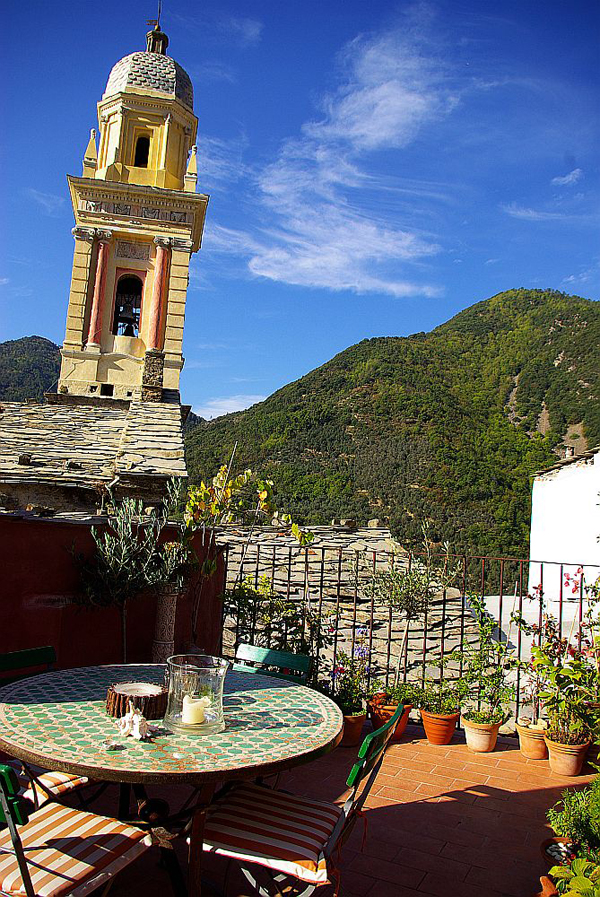 Montalto Ligure, in the commune of Imperia, is buzzing with activity. A group of overseas investors moved in years ago and have since been doing up the crumbling homes and creating their own ideal retreat.
One of them is Marina Bretschneider (www.marina-bretschneider.com), a German artist and designer who lives in the area and was inspired by one property's potential.
"She called me back in Cologne and said she wanted me to see something," says her financial backer and close friend, Jörg Neubauer. "It was this old building, completely in ruins! And she said: 'This is going to be my home.'"
That was six years ago. Now, the 17th Century house stands proud as the highest property in the village. Living there with her daughter, Marina presides over a house of art that combines medieval walls, modern furnishings, Italian lifestyle and German ideas.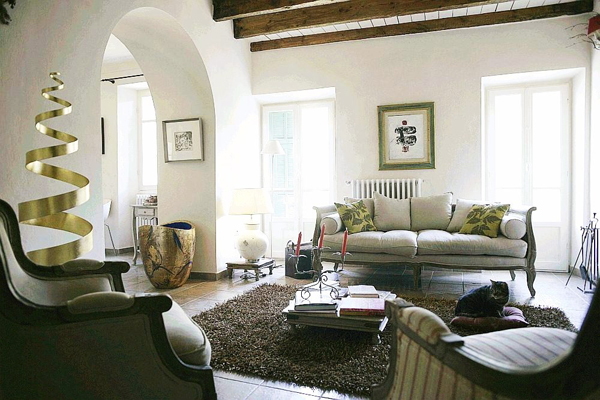 The unobstructed views of the Carpesina valley from the 75 square-foot balcony are breathtaking, while the South-West terrace has panoramic vistas of the beguiling, green landscape. But the natural beauty almost pales in comparison to the manmade wonders inside.
Each of the nine cavernous rooms, with ceilings reaching up to 16 feet, is a stunning piece of design, filled with work from friends and colleagues. Of course, Jörg explains, it isn't included in the asking price.
"When people visit, they often ask if they can buy some of the furniture or the artwork," he tells me. "Marina won't sell everything, but you could more or less buy it like it is."
A large fresco painting adorns the wall of the large bathroom, complete with retro bateau bathtub. Tiled and parquet floors stretch between the antique doors, while the traditional Tuscan stove begs to be fired up.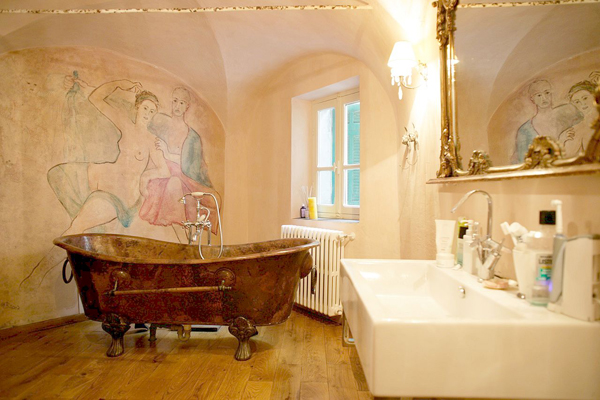 But I only have eyes for the main feature in the living room: an open fireplace, above which is a bricked-in relief of Michelangelo's Madonna of the Stairs.
"It's not the original, obviously!" laughs Jörg. "But Marina is friends with the guy who makes replicas of artworks for every notable museum in the country – this is exactly the same high-end reproduction, directly from a negative mould of the original, with every scratch and detail."
That alone would be enough to boost the house price, I suggest. Not to mention the four bedrooms. Why sell the property for only €480,000? If it were round the corner in Monaco, it'd be going for up to eight times that amount.
"Marina's daughter in Italy has left middle school and gone to high school in Florence. Now my friend lives alone in a 200 square metre house. It's like playing football with yourself! Besides, the time comes when you have to stand back and try and make your money back on an investment."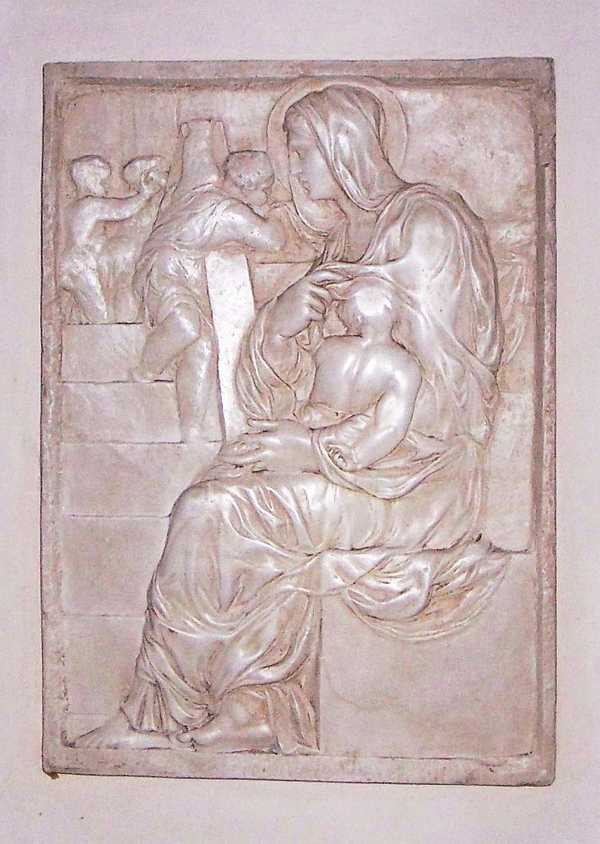 It certainly strikes you as an investment worth making. Last year, German business magazine Capital highlighted nearby Menton and Nice as "the two most valuable European locations for holiday homes". Just across the border, Montalto's house of art is a smart alternative. With beaches only 6 miles away and an international airport one hour's drive, you could make around €40,000 a year renting the house out to visitors.
He nods. "There's no other holiday home with this many bedrooms up for rent in the area."
It helps, of course, that Montalto is always active. People from across the globe live there all year round, he tells me.
"I come from Cologne," he says, "which is known for its interesting lifestyle, but I find more fascinating people in Montalto and around the local area whenever I visit! It's an Italian cultural monument in its own right!"
Indeed, looking at the lively community, it's hard to believe that the building behind him used to be an old ruin on an abandoned hill.
From the stone ages to the Renaissance in just six years? Italy's economy may look bleak, but Jörg and Marina's work in Montalto proves that sometimes all it takes is a little Italian inspiration to paint a brighter future.
And some Germany creativity, of course.
Live in your own house of art today for just €479,990: